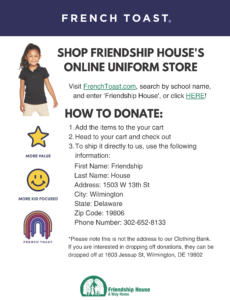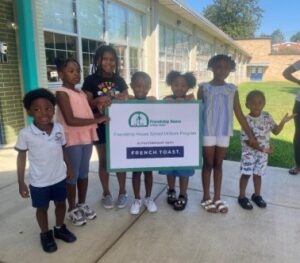 Friendship House Partners with French Toast for School Uniform Drive
French Toast is a clothing manufacturing company that provides school wear for ALL kids and ALL families from ALL walks of life. We are so grateful for our continued partnership with French Toast. Last year, French Toast provided thousands of polo shirts and khaki uniform pants for us to distribute to our community. In addition, they have sponsored a program with GiveBackBox where families across the country can send us their unused school uniform items free of charge. Their shared passion for low-income families to have access to school uniforms makes them a wonderful partner for us and has brought national recognition to our program because of this partnership.
To further their partnership with us, they have created an online Friendship House store for our community to purchase our needed uniform items and ship them directly to us.