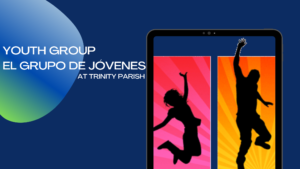 The youth group is not meeting in March. 
We hope you will join us for Palm Sunday, Holy Week services (Maundy Thursday, Good Friday, and Easter Vigil), and for Easter Sunday services.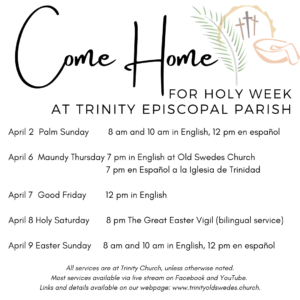 El grupo de jóvenes no se reunirá en marzo.
Esperamos que se una a nosotros para el Domingo de Ramos, los servicios de Semana Santa (Jueves Santo, Viernes Santo y Vigilia Pascual) y para los servicios del Domingo de Pascua.
Resources and Forms for Youth Group /Recursos y Formulários para el grupo de jóvenes: