---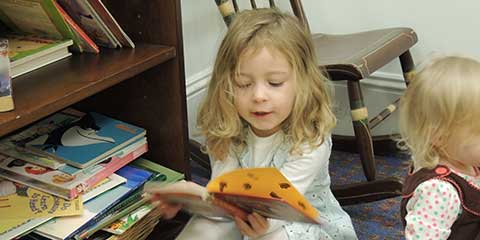 ---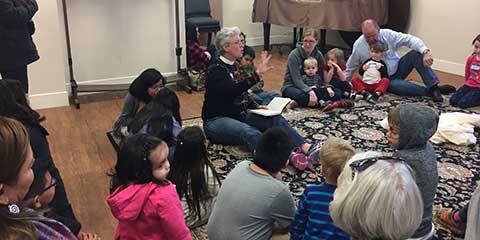 ---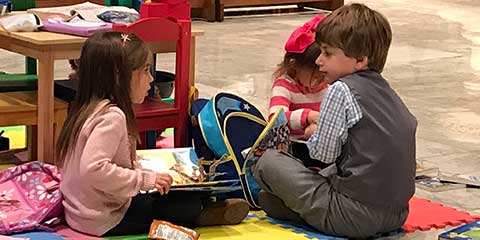 ---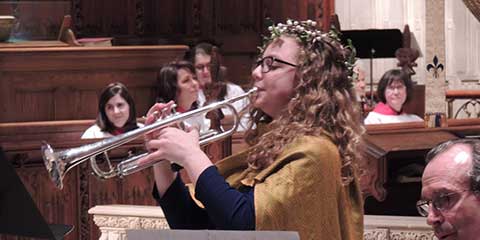 ---
Jesus said, "Let the little children come to me, and do not hinder them, for the kingdom of heaven belongs to such as these." (Matt. 19:14)
We have a wide variety of offerings for children, young and not so young.
Waffle Church
Once a month on a Saturday morning, families come together to enjoy Waffle Church, where they learn
about a Bible story, celebrate the Eucharist, eat some waffles, and have fun!
Nursery
We have a nursery available for our littlest ones (infant through 4 years) during the 10:30 and noon services at Trinity. Staffed by trained caregivers, the nursery provides a warm, caring environment for infants and toddlers during Sunday worship services and special events.
While listening to the service at Trinity Church, young children can also play at the Pray Ground, a soft space at the front of the church, with chairs nearby for parents to sit.
Children 4 years old – 6th grade
We welcome children to participate in chapel and Sunday school beginning 15 minutes prior to our 10:30 am and noon services. We use a lectionary-based curriculum that engages children through storytelling, activities, and questions.
---
Youth 6th – 12th grade

Trinity parish is a member of the Wilmington area Episcopal Youth Group. Our young people participate in a variety of activities including community outreach, Bible study, fundraisers, outings to fun events like indoor rock climbing and bowling. They also host our annual Rise Against Hunger meal-making event.
Worship Assistants
Children and youth are active participants in our worship services. For more information, click here.
Christmas Pageant
The annual Christmas Pageant is one of the highlights for our children — regardless of their age. The youngest start as adorable sheep and angels, and as they grow, they become shepherds, innkeepers, Gabriel, Joseph, and Mary. College students often return to participate as the storytellers. Keep your eye out for schedules and sign-ups in November.
---