---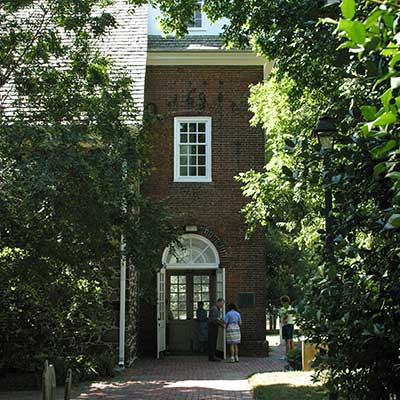 ---
---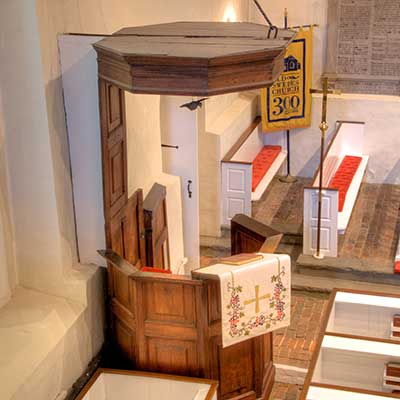 ---
---
Dating from 1698, Old Swedes Church is located near the site of the original Swedes' landing and represents one of only two remaining examples of Swedish-American church architecture. It is the oldest church in the United States that has been continuously used as a house of worship since its construction.
Sitting in the center of a tree-shaded, historic graveyard, the church has box-type pews, which seat approximately 250 persons when the gallery is used. Made of black walnut by Joseph Harrison, the pulpit is the oldest known pulpit in the United States.
Old Swedes Church is now part of the First State National Historical Park.
Additional information about Old Swedes Church and Cemetery may be found on the Old Swedes Foundation website.
---
Upcoming Events – Old Swedes Foundation
December 12 – Santa Lucia and Old Swedes Open Air, European Christmas Market
2nd Saturday Lecture Series at 10:30 – 11:30 am via Zoom

January 8 – The Monday Club
February 12 – Africans in New Sweden – the Untold Story
March 12 – The Battle at Fort Casmir
April 9 – Materials Conservation – Architectural Restoration

April – The Healing Hoax Art Exhibit
Details about the above events can be found on the Old Swedes Foundation website.
---
---